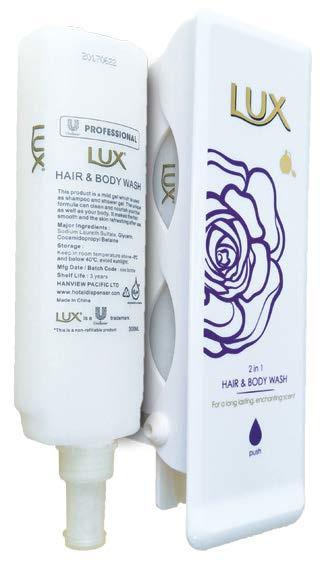 LUX 2-in-1 Shampoo & Shower Gel 36x 300ml
This in-shower solution is a mild gel with a unique formula that can smoothen your hair and refresh your skin after use.


The lockable dispenser can be easily installed without drilling. It's single-hand operation makes it ideal for elderly / disabled guests, and the translucent cartridge allows visibility from the side of the dispenser for housekeeping to easily gauge liquid level.



Cartridges are biodegradable and dispenses product to "last drop".